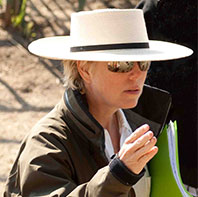 CINDY MEEHL is an award-winning director and producer whose most recent documentary, THE DOG DOC, premiered at the 2019 Tribeca Film Festival and was released in the spring of 2020.

Meehl started her career in films in 2008 when she created Cedar Creek Productions and began work on her documentary feature BUCK. The film was Meehl's directorial debut and premiered at the 2011 Sundance Film Festival, where it won the festival's U.S. Documentary Audience Award and was shortlisted for the 2011 Academy Award® – Best Documentary Feature.

She has been a very involved executive producer on a range of critically acclaimed films including REWIND which premiered at the 2019 Tribeca Film Festival. The film premiered on Independent Lens on PBS in May 2020. Meehl also executive produced the documentary THE RIVER AND THE WALL (dir. Ben Masters) which premiered at 2019 SXSW and won the Louis Black Lone Star Award.

Previously, Meehl executive produced FOR THE BIRDS (dir. Richard Miron) which premiered at Sheffield Doc Fest in 2018 and had its U.S. premiere at AFI Docs. It is currently on Netflix. TRAPPED (dir. Dawn Porter), which premiered at the 2016 Sundance Film Festival, received the Jury Prize for Social Impact Filmmaking, broadcast on PBS' Independent Lens, and was awarded a Peabody.

Meehl also executive produced UNBRANDED (dir. Phillip Baribeau) a 2015 documentary. The film premiered at Hot Docs 2015 and won Audience Award there and won the Audience Award at Mountainfilm Festival. She executive produced the 2014 documentary DOGS ON THE INSIDE (dir. Brean Cunningham and Douglas Seirup) about a rehabilitation program at the North Central Correctional Institution that pairs inmates with stray and abused dogs.

Cindy is currently working on FASHION REIMAGINED, a documentary on sustainable fashion which premiered at the 2022 Tribeca Film Festival.

Visit Cedar Creek Media for more information.
Cindy Meehl on IMDb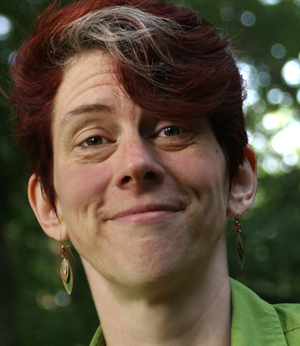 JOY E. REED is the creative force behind Oh, MY! Productions, LLC. Established in 2005, Oh, MY's original films have met with success both domestically and abroad. Oh, MY has been involved in the production of documentaries that have premiered at Sundance and Tribeca, have received theatrical distribution, and are viewable on Netflix and Amazon. To see an abridged current list, visit Joy's IMDb page.
JEN STAMPS is a freelance editor/assistant editor who lives and works in the Hudson Valley. She has worked on many award winning films including Ernie & Joe: Crisis Cops (Emmy Award), BUCK (Sundance Audience Award), HOW TO DANCE IN OHIO, (Peabody Award), MOTHERS OF BEDFORD, THAT WAY MADNESS LIES,INDIAN POINT , as well as the 7 CLINICS WITH BUCK BRANNAMAN video series. In 2018, she made her directorial debut on the equine educational DVD, HORSE SPEAK – FIRST CONVERSATIONS. Currently Jennifer has just completed two feature documentaries, THE PAST IS NEVER DEAD: THE STORY OF WILLIAM FAULKNER and UNFINISHED BUSINESS which will have a world premiere at the 2022 Tribeca Film Festival. Jen Stamps on IMDb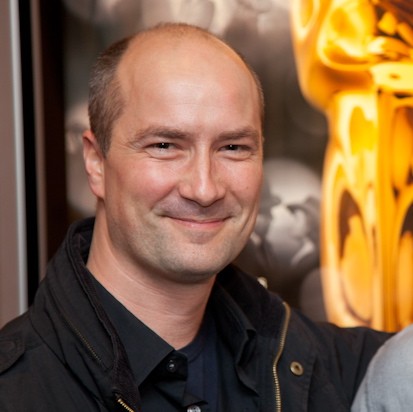 LUKE GEISSBUHLER. Oscar-nominated Luke Geissbühler has always been attracted to projects with cultural significance. Some of his varied achievements include BORAT 1 & 2, FAHRENHEIT 11/9, ABSTRACT – THE ART OF DESIGN, BUCK, and HELVETICA. In 2010, Luke became unexpectedly world renowned when he launched a camera into near space with a homemade capsule. Since graduating from NYU's Tisch School of the Arts he has traveled the globe orchestrating shoots for the likes of Adam McKay, Will Ferrell, Sacha Baron Cohen, Michael Moore, Joe Berlinger, Doug Liman, OKGo, David Wain, and Katherine Bigelow. His recent projects include BORAT, SUBSEQUENT MOVIEFILM, Netflix's DAHMER – CONVERSATION WITH A KILLER and the Emmy-winning STREET GANG – HOW WE GOT TO SESAME STREET. For more information on Luke, visit LukeGeissbuhler.com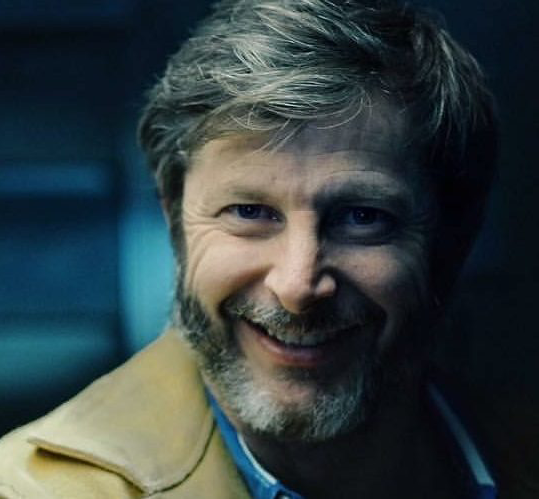 GUY MOSSMAN is a Director of Photography who is well known for his work in documentaries, non-fiction television and commercials. His love of storytelling with an eye for light and composition, has attracted film and commercial directors around the world. He is best known for his dramatic photography on the Oscar short-listed documentary film, BUCK (2011, dir. Cindy Meehl), BENDING THE ARC (2017, dir. Kief Davidson and Pedro Kos), #UNFIT: The Psychology of Donald Trump (2020, dir. Dan Partland), FEELS GOOD MAN (dir. Arthur Jones). Docuseries DP work include the field packages for the 2019 Critic's Choice Best Live Show award winner CHASING THE CURE Live with Ann Curry (TNT, 2019, DP), AMAZON STUDIO'S INSIDE JOKES (All3Media, 2018, DP EP. 101-102), Jennifer Lopez's critically-acclaimed series LOS JETS (Hulu, 2014, Series DP, EP: Mark Landsman) and Bravo's Extreme GUIDE TO PARENTING (BravoTV, 2014, Series DP, EP: Lauren Lazin). Now based in Los Angeles, Guy is a member of the International Cinematographers Guild. For a complete list of Guy's work, visit his website, GuyMossman.com
CREW MONTANA
PRODUCTION MANAGER Nicole L. Karczewski
PRODUCTION COORDINATOR Becky Di Lallo
CAMERA OPERATORS Charles Debold, Chris Clements
ASSISTANT CAMERA Rob Curtin
2nd ASSISTANT CAMERA Ezra Olson
AUDIO MIXER Andrew Day
2nd AUDIO MIXER Joe Savastano
HELICOPTER PILOT Jerry Mamuzich
GRIP Dicky Deats
STILL PHOTOGRAPHER Emily Knight

CREW TEXAS
JIB OPERATOR Vance Holmes
JIB TECHNICIAN Joseph Brown
AUDIO MIXER Ben Lowry
ASSISTANT CAMERA Derek Gildersleeve

CREW NORTHERN CALIFORNIA
GAFFER Mark Eveslage
GRIP Darren King
AUDIO MIXER Jim Choi

CREW RED BLUFF/CHICO, CALIFORNIA
FIELD PRODUCER/DIRECTOR Lisa Hepner
PRODUCTION MANAGER Stacey Offman
PRODUCTION COORDINATOR Jill Landaker
PRODUCTION ASSISTANT Matt Baker

CREW RED BLUFF, CALIFORNIA
CINEMATOGRAPHER Dyanna Taylor
ASSISTANT CAMERA Paul Marbury
AUDIO MIXER Jose Araujo

CREW FRANCE, NORTH CAROLINA,
WASHINGTON & WYOMING
FIELD PRODUCER Kate Andrews
CAMERA Rob Rainey, Skip Branson
AUDIO MIXER Don Hooper
BUCK BRANNAMAN travels extensively throughout the country and the world each year, teaching an approach to training and riding horses that he learned from spending years as a student of the renowned horsemen Tom Dorrance and Ray Hunt. His natural horsemanship approach benefits all levels and types of riders, and has inspired and revolutionized the equestrian world. Visit BuckTheFilm.com for more on the documentary, BUCK.
Buck Brannaman's website, Brannaman.com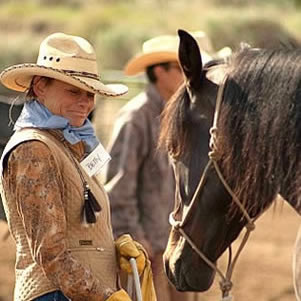 BETTY STALEY. For Betty Staley horses are both inspiration and avocation. Focused on the people and animals of the American West, Betty has been a professional artist and writer most of her life. Betty and her husband Craig live and work a 1910 homestead, in Montana.ops between the horse and rider.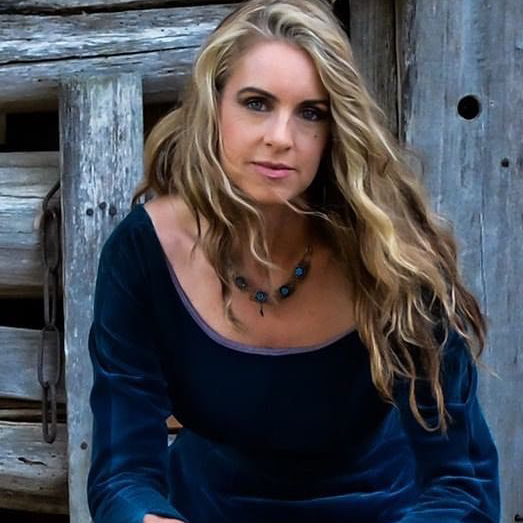 TEMPLETON THOMPSON. Check out Templeton Thompson's song WHEN I GET THAT PONY RODE music video featured on 7 Clinics with Buck Brannaman. Cindy Meehl directed this music video in Nashville, TN with the help of cinematographer Roger Pistole. It was masterfully edited by Adam Little (Filmworkers Club).

Templeton Thompson's music was a perfect fit for the 7 Clinics with Buck Brannaman DVD series! Listen for her songs WHEN I GET THAT PONY RODE, A HORSE THAT CAN FLY, and LESSON IN THERE SOMEWHERE playing over the end credits.

Templeton is a Nashville's session vocalist having sung countless demos as well as background vocals for major label artists. She has performed on stage for audiences across the US, in Europe and in Japan.

Her love for horses along with her passion for music has made Templeton a favorite at major horse expos as well as National and International horse events. With several CDs to her credit, Templeton maintains a busy touring and promotional schedule.

Templeton Thompson says, "I love what I get to do for a livin,' I'm a blessed & grateful hippie chic cowgirl!"

You can find her songs on million-selling CD's from country superstars Reba McEntire, Jo Dee Messina and Little Texas. Her song, "SETTLE DOWN CINDERELLA" is featured in the 20th Century Fox Motion Picture, "Dr. Doolittle 3." Her song, HAPPY YEE-HALIDAYS is featured in the Lifetime Christmas movie "EVERY OTHER HOLIDAY".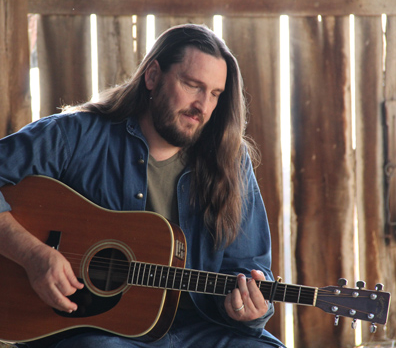 SAM GAY created the beautiful musical cues for the "7 CLINICS WITH BUCK BRANNAMAN". He has been a staff songwriter with a number of top-tier publishing companies in Nashville and has written songs for multiple million-selling artists. He honed his skills as a producer recording song demos with A-list musicians in Music City's most renowned studios. His interest in writing and recording instrumental pieces began when he was asked to create music for a number of corporate events. "I've been hooked on writing and recording since I was a young musician in Memphis and I'm grateful that I've been able to make a living at it through the years." says Gay.

Sam's musical compositions and recordings have been used in numerous television programs, commercials, documentaries and feature films including "DR. DOLITTLE 3" and Lifetime Christmas favorite "EVERY OTHER HOLIDAY." Sam also composed and recorded music for "UNBRANDED", and the score for "DOGS ON THE INSIDE". For more information on Sam, visit his website: www.connectedatthehit.com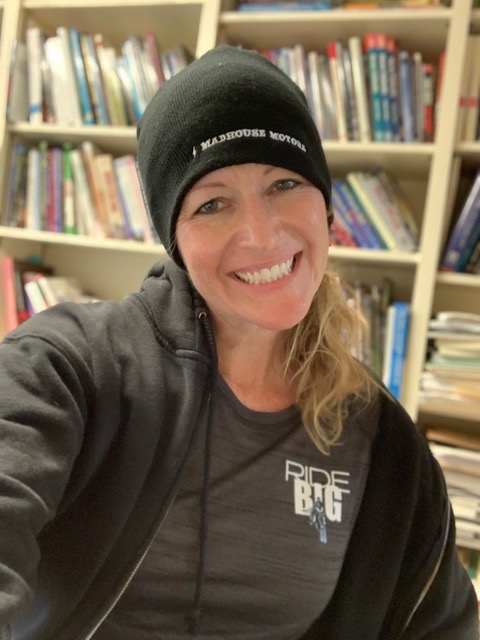 REBECCA M. DIDIER has worked for Trafalgar Square Books, the leading publisher of equestrian books and videos, for 21 years. She currently serves as both Managing Editor and Graphic Designer, and her role in the small company spans acquisitions, editorial, design, and marketing. She has worked with top riders, trainers, and equine experts from around the globe to bring their books to print. In addition, TSB publishes a specialized list of craft titles, and a limited number of canine and nature books. The book Naturally Curious: A Photographic Field Guide and Month-By-Month Journey Through the Fields, Woods, and Marshes of New England by naturalist Mary Holland and conceived of and edited by Rebecca, is a winner of the National Outdoor Book Award. Rebecca has designed more than 200 book covers for the non-fiction, biography, memoir, and fiction genres, as well as packaging for videos, including the Telly-Award-Winning series 7 Clinics with Buck Brannaman, from the director of the international hit feature film Buck. She is co-author of the book Dressage with Mind, Body & Soul with world-renowned animal behaviorist Linda Tellington-Jones.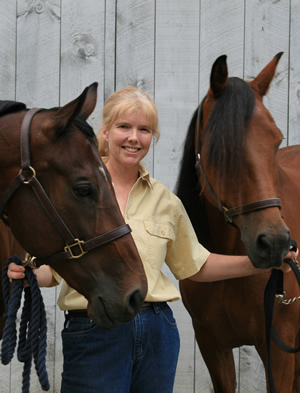 MARTHA COOK is managing director of Trafalgar Square Books having started with the publishing company straight out of college in 1987. It was Centered Riding and Martha's acquaintance with Sally Swift that led her to Trafalgar Square and book publishing. Martha and Trafalgar Square Books owner Caroline Robbins have spent over thirty years developing what is now considered the leading list of equestrian books and videos published. Martha started riding at the age of five and got her first horse, a too-green, four-year-old Morgan mare at age twelve. Throughout high school and college she worked summers at breeding and training farms—riding, driving, training, and assisting with the breeding programs. Today she owns two Morgan geldings—Townshend Tradewind and DRF Picture Perfect, and an Appendix Quarter Horse gelding named Robert. She rides as much as time allows.